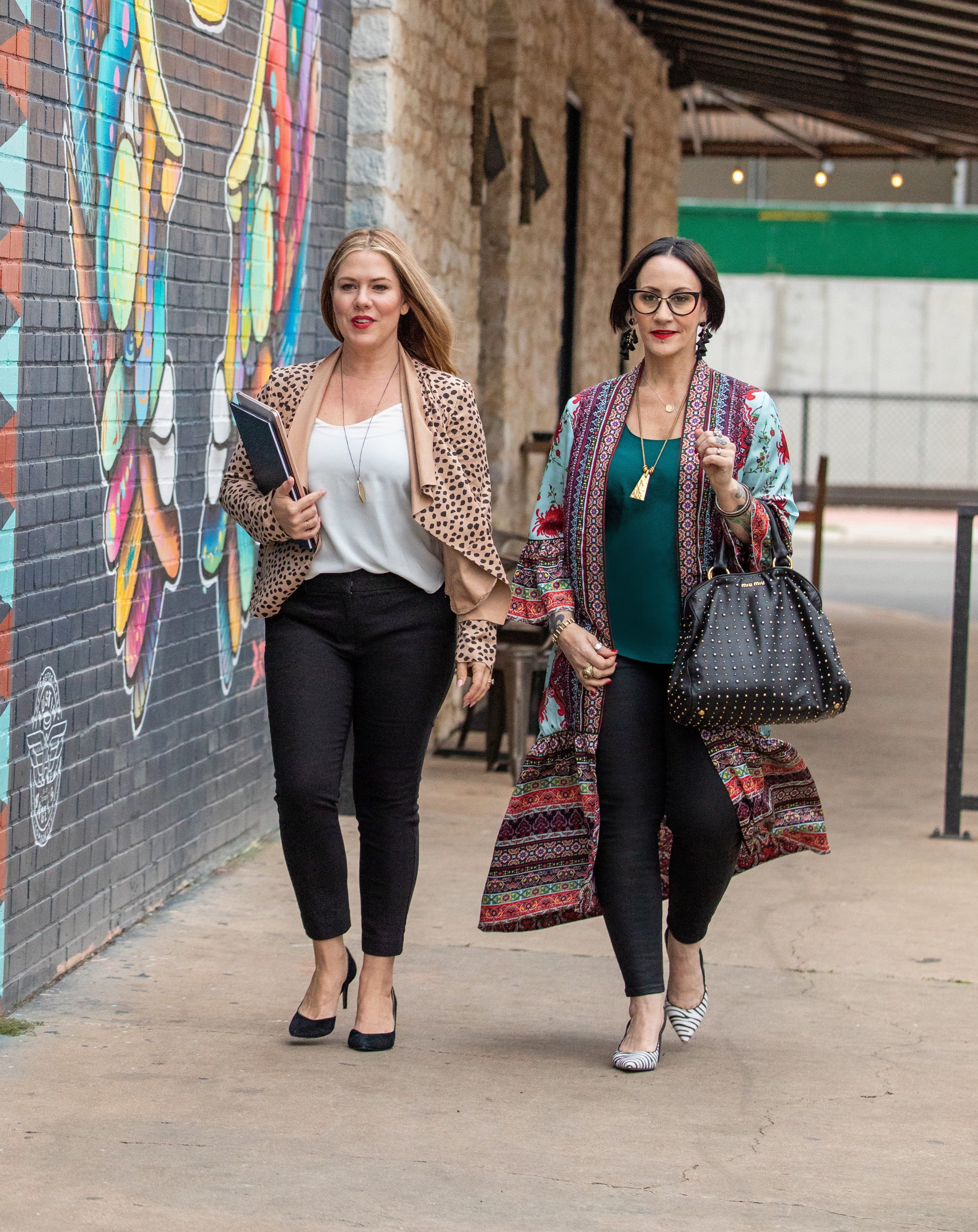 Hendrix & Zulu Group
2500 Bee Caves Rd, Building 3, Suite 200
Austin, TX 78746
We are Michelle Hendrix and Khani Zulu of the Hendrix & Zulu Group at Compass Real Estate in Austin, TX. We have been extensively engaged in real estate for a combined 20+ years. Born in Texas, our careers began in separate luxury markets outside Austin. Having joined forces, it is with the highest level of confidence that we have made the commitment to guarantee the same level of luxury service to anyone and everyone that needs our help regardless of the price point.
​With proven systems to maximize the value of seller's homes and processes for getting buyers the right house at prices they deserve, working with the Hendrix & Zulu Group is a clear win. We give personal attention and expert advice that can only come from years of experience helping hundreds of families buy, sell and invest.
We are both passionate about helping others achieve wealth through real estate. Developers and Investors alike have successfully aligned themselves with the Hendrix & Zulu Group from acquisition to exit. These complex and highly involved transactions are admittedly some of the most demanding. We embrace the challenge each and every time and thrive in an environment where we can enhance the likelihood of the most successful result. Because of the direct fluid access that we have with Austin buyers, we readily advise on trim and finish selections to excite the highest and best ROI and the shortest hold.
​We hold the highest level of gratitude for the opportunity to support our client's real estate journey. The weight of the investment is never forgotten, and, because of this, we have configured a tried and trusted referral network of the best lenders, appraisers, inspectors, insurance agents, print marketers, professional photographers and stagers along with vendors and tradespeople that keep the same commitment to luxury service that we do. Our absolute priority is to expand our reach to ultimately care for each and every one of your real estate needs and exceed your expectations. We look forward to serving you, your family and friends and providing the ultimate in #LuxuryServiceAtEveryPricePoint!