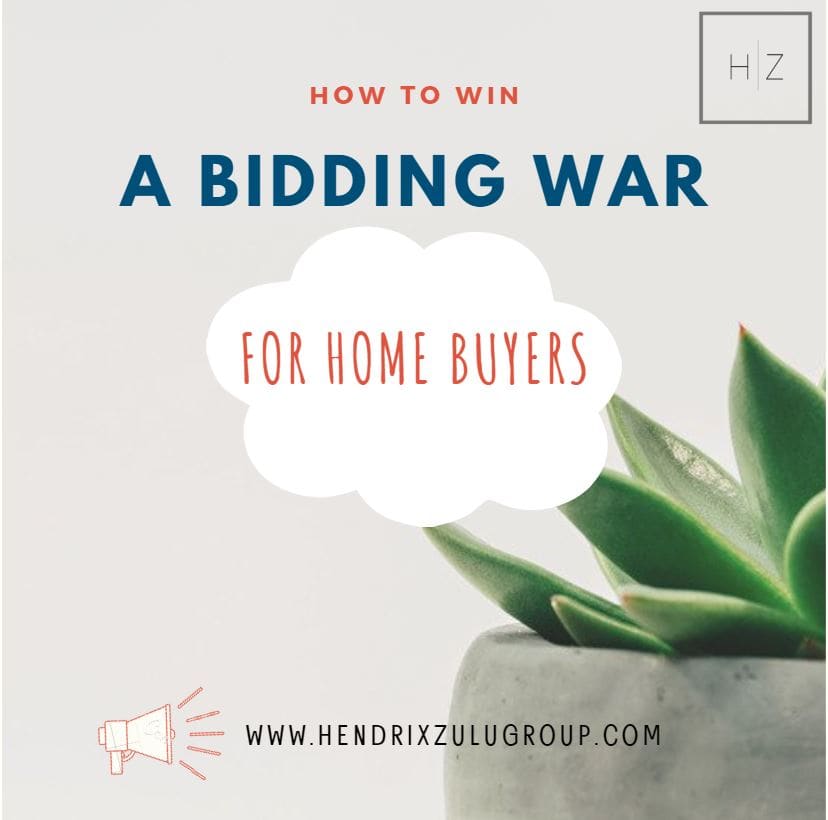 If you've found the home of your dreams and find that you're not the only one putting in an offer, keep reading! High demand and low inventory have created a bidding war in many markets. Buying in a competitive market means that you may run into a situation where multiple offers are placed on homes of interest. Choosing the best strategy is key to winning out against other potential home buyers, and a seasoned Real Estate agent can ease that anxiety and uncertainty.
1. Offer the highest price. We know this seems like the obvious path, but it's worth mentioning that it's an option and one of the easiest ways to ensure you get your dream home. If you can afford to pull together just a little more than the competition, you're likely to come out on top.
2. Offer cash payment. We've all heard the saying "cash is king" and in situations where you're faced with multiple offers, a cash offer has significant advantages like skipping mortgage lending agreements and allows the seller to see that you're ready to take the house as soon as possible.
3. Write a personal letter. A personal letter to the seller may seem like a surprising strategy, but it can have a big impact and help you stand out against your competition. It allows you to show the seller that you're a human being looking to love and care for their home the way they had previously. Finding commonalities like family, hobbies, and dreams can make a difference and tug at their heart strings. Be honest and put a little heart and soul into your letter, be sure to consult your Realtor too in order to ensure they're aware of your strategy. Some people like to put photos with their letter as well to connect a name and face for the seller.
4. Waive your financing contingency. In your agreement with a seller you'll find a financing contingency that states you'll only purchase the home if your loan is approved. Sometimes loans don't come through and potential buyers have to walk away, but if you're confident that your loan will be approved no matter (it comes in handy to get pre-approval), it shows the seller that your willing to waive that contingency and buy the home regardless. Should your loan be denied for whatever reason however, you'll forfeit your earnest money deposit which is around 5% of the purchase and can be quite a bit of money to lose.
5. Find out the sellers desired closing date and give it to them. Most sellers see the time for closing on the home to be an important factor in their multiple-offer decision process, especially if the seller is buying and selling at the same time as the close date will most likely be even more critical. Giving the seller the close date, they want can greatly reduce their stress in this situation and gives you an advantage.
There are several other bidding strategies to choose from that we can readily provide you with in these situations. We're here to help and provide guidance to home buyers and sellers at any time.