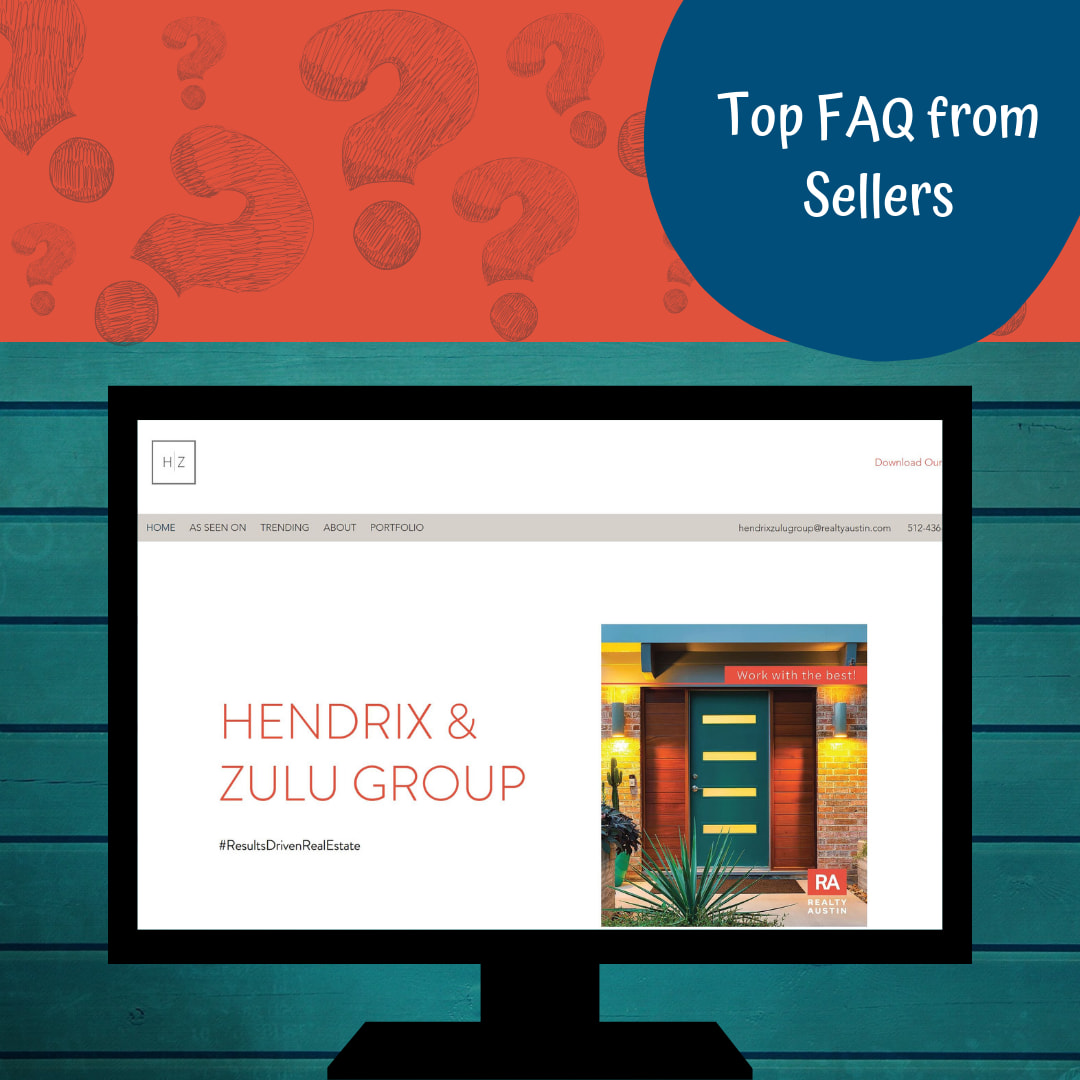 Selling a home isn't a regularly practiced activity among most Americans so it's totally normal to have several questions even if it's not your first time selling. One of the first vital steps is finding a Realtor that you're comfortable with and trust. Through this relationship, you'll be able to have your number of questions drastically reduced. Below is a list of the top 5 commonly asked questions from sellers:
Q. I want to sell my home, but when is the best time?
A. Every Real Estate market is different, but in most cases the best time to sell is during spring months. The Mortgage Reports notes that homes selling in spring tend to sell 18.5 days faster than any other season and sell for about 5.9% more money. Factors such as nicer weather conditions which encourage potential buyers to search for homes and visit open houses, and upcoming summer break for families looking to get a head start on the competition in order to move while their children are out of school ensures a smooth transition. As experienced Real Estate professionals we're ready for any challenge however and strive to assist sellers in record closing time regardless of the season.
Q. What are the necessary steps I should take to prepare my home for potential buyers?
A. First impressions are lasting to any homebuyer so it's important that you prepare your home for potential buyers and open houses. By ensuring your home is organized, free of clutter, and refreshed, your chances of selling quickly and for a higher price are increased. We have a vast knowledge of home staging and design, and often provide free consultations to clients in order to make their homes stand out against the competition.
Q. Why is my assessed value different from what a Real Estate agent has provided?
A. Assessed value and market value (also known as appraised value) can vary significantly. An assessed value of your home is used for tax purposes by your local tax municipality. The assessed value of the home is multiplied by the local tax rate to determine what your annual taxes are, and has no impact on how much your home is worth to a potential buyer in your marketplace. The market value of your home is dependent on the condition of your home, location, and current Real Estate market. Unfortunately, there are home buyers who believe that a home listed higher than the assessed value is overpriced, or a home listed below the assessed value may have issues; we're here to help with this challenge through experienced negotiations and marketing strategy.
Q. How does a Real Estate agent determine the value of my home?
A. Realtors used a handful of methods like using a comparative market analysis as an in-depth evaluation. A comparative market analysis (also known as a CMA) evaluates recently sold comparable homes from the past six to twelve months. By analyzing this data, an agent can narrow down the sale price range to ensure you get the most for your home. In the end, the list price (the price your home is listed for on the market) and sale price (the actual price your home sells for) shouldn't vary greatly with an experience and educated agent. If you'd like an evaluation of your home, reach out to us and we'd be happy to provide one for you. Keep in mind, a CMA is not a guarantee of what your home will be sold at, but generally provides an accurate idea of your home's value through comparison.
Q. Should I make the list price higher to leave room for negotiations?
A. Many sellers believe that pricing their home around $5K higher than what a Realtor would suggest to leave room for negotiations and low-ball offers, but keep in mind that a well-priced home will sell quickly and will sell for close to the listed price. Negotiations are important, but there is no need to leave additional room as today's home buyers are well-educated and have several resources at their fingertips to understand market values. By pricing too high, some sellers can actually cost themselves more money than if they price closer to the suggested market value.
Still feeling overwhelmed with questions or uncertainties? Connect with us by call or text at 512-436-0640 today!